Grow your business through voice search optimization.
Make sure your business comes up first the next time a customer searches by voice on Alexa, Google or Siri.
Know the Facts
Why Voice Search Optimization Works.
By 2024, the global voice recognition market is projected to achieve a value of $26.8 billion, with an anticipated 8 billion voice-enabled digital assistants. This surge has spurred businesses to prioritize website optimization for voice search, prompting marketers to adapt their strategies to align with evolving consumer behavior.
Voice search assistants answer 93.7% of search queries on average.

More than 1 billion voice searches take place every month.

More than 50% of the adults reported that they use voice search daily.

27% of people use voice search on mobile as of 2023.

More than 20%  of the searches in the Google App are done using voice search.

Voice search is used by approximately 58% of consumers to find a local business.

41% of the adults in the US use voice search daily.

45.1% of the voice assistants reported that they prefer Apple's Siri for voice search.

Voice search shopping is expected to cross $40 billion.

36.6% of US residents use voice assistants.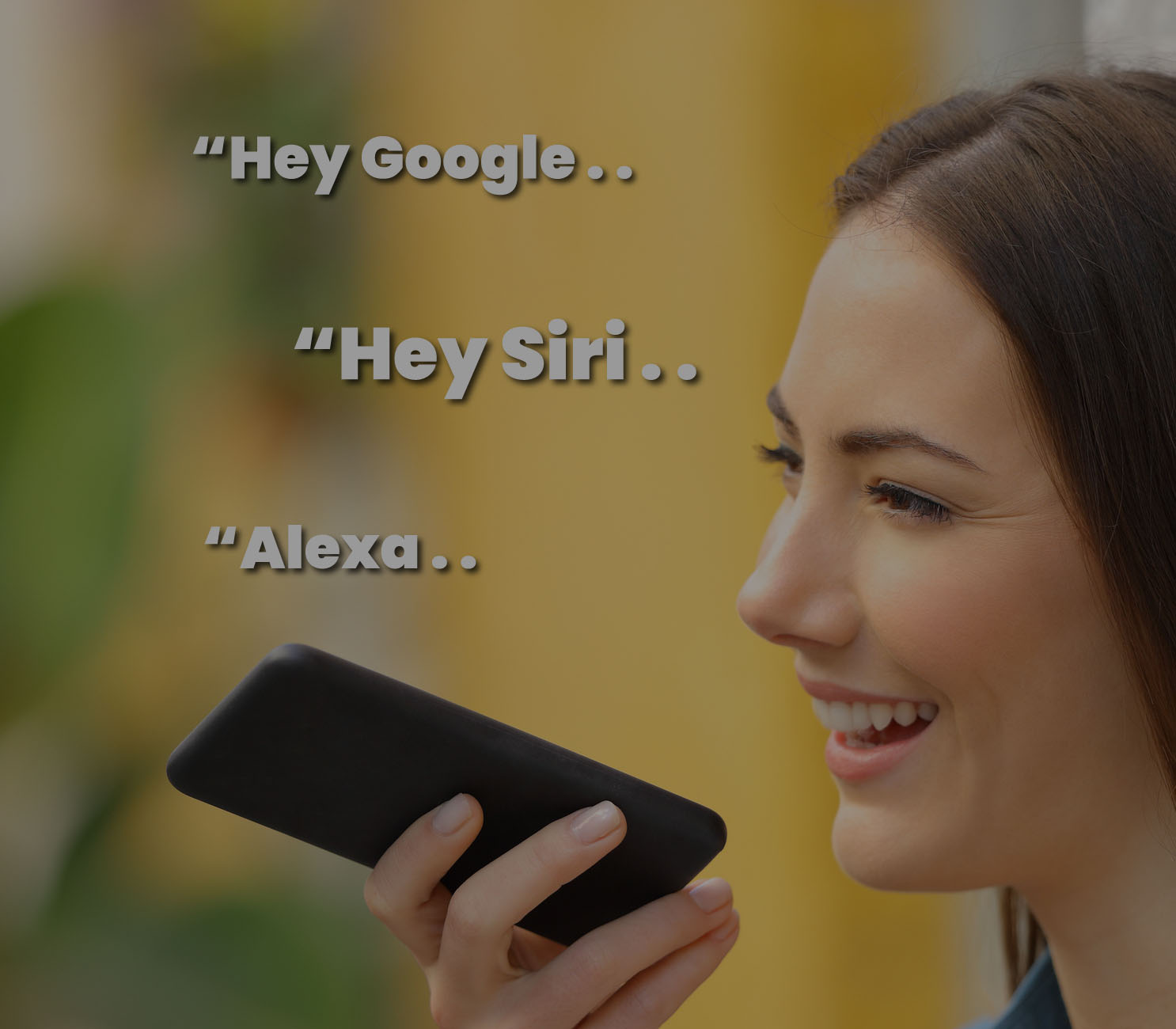 Let's Do This!
Makes sense doesn't it?  Let's get you setup.
Looking for a different service?
Give us more details about your project. Whether your interested in Social Media Promotion, Google Ads or Web Design, we'll custom tailor a solution you can't refuse.
Email Us